Sat, Sep 16 2017 03:33
| 1:1, activboard, apple, digital-technologies, education, elearning, flipped-learning, interactive, ipad, iwb, LMS
This is a review I wrote three years ago as we started to take out IWB's and replace them with LED/Apple TV's and iPads - pricing not necessarily current.
This document explores the concept of interactive whiteboards, their cost and looking at the alternative of an iPad, Apple TV, LED TV/Projector combo.


Existing Situation
A range of IWB boards in the school. Most of these are being used occasionally as IWB's and are instead used to display screens. The biggest exception is in the Learning Support area.
5G has been trialling a different type of "interactive" system, that of iPads (the interactive hands on component) with Apple TV+ LED Screen ( the display component)
The three proposed systems
IWB $7000-$9000 per system with projector, ongoing maintenance costs higher due to cost of replacing bulbs. Boards date over time but will run for years. Could also purchase touch-screen LEDS for a higher price.
LED+ Apple TV for displaying of digital devices AND iPads for interactive hands on surfaces. The iPads are crucial part of the package if these are to be seen as a replacement for an IWB. Combination of 65 LED+Apple TV+8 x mini iPads = $6000
Interactive projector + Apple TV for displaying of digital devices AND iPads for interactive hands on surfaces. The iPads are crucial part of the package if these are to be seen as a replacement for a full IWB. The interactive projector has dropped in price incredibly. Will work with a laptop - not iPads. Software in interactive projectors at last test Nov 2012 is not really useable and reliable, although the concept is worth revisiting in the future (best of all worlds scenario possibly)
Questions
Which system best fits differentiated group based learning, preparing pupils for the 1:1 laptop programme.
What system is better value to achieve the above?
What systems will require less PD (pupils and teachers)?
What systems have better ease of use?
Points of Difference
LED have brighter and crisper displays. Last longer and do not dim so rapidly. Bulbs in projectors are $250 - $450 to replace every two years. They are not as big as an interactive whiteboard and can be mounted on tilting technology to point to different parts of the room. Less size means smaller display for distance although with the brighter/crisper screen it possibly evens things up. LED's have more glare from their semi-reflective surface.
iPads in teachers hands will rapidly become input devices for mobile assessment in the class (pupil and teacher), directly interfaced into SMS/LMS. iPads are not the same as laptops in their interactive use. They provide are marked ease of use in touch interactivity. They are more efficient in carrying out a variety of important portfolio tasks and interacting with LMS/SMS.
Two pupils can interact with learning packages and or show them on the projector full screen to class for same price as an IWB i.e. 3 ipads and apple TV = 2700 approx.
If we put in the newest solution from Promethean at 9395 we could purchase for a class: 5 iPads, one interactive projector (i.e has interaction without having to use a board, screen, one LED's and 2 apple TVs. This means multiple groups (ten kids at two an ipad) interaction, three points at which we can demonstrate learning (projector and two LED's) all for approx $9000.
A teacher can wirelessly connect to a projector/LED from iPads OR laptop to show materials full screen. Have a larger number of pupil interactions, keep their laptop more free (i.e. can't use laptop for other tasks while being used for IWB)
The reality of interaction of the existing IWB is that they are fairly minimal, this is because as Anna suggested at the most you can only have two kids up at the board anyway and I still think the other solutions will provide better group based, pupil based interactions. This is also because out of the box the IWB software is more difficult to use.
Ryan mentioned about multiple voting systems also with the IWB. I agree with him that this is a great idea. However, I have found that either google Forms or for quicker polling Socrative are better full class solutions that are more easily deployed, especially with 1:1 coming through. I have had experience with both systems and would say that the simplicity of
Socrative
makes implementation much easier in terms of feedback systems.
Easier to relocate the "board" to another wall. Just move the projector/LED. Any hard surface and can get large sizes easily.
Easier to tilt or direct the LED display to a different part of the room.
Interactive projectors can run interactively without requiring a computer.
In some classes the boards are too high on wall to easily interact with for some pupils. Hard to adjust for all the different heights. Stools needed in most cases.
iPad allows you to stand/sit anywhere in the room and have the display show what you are working on. You can attach one device and then another to the Apple TV. Be great to easily work.
Total cost of ownership on IWB can be higher... bulbs in projectors need replacement every 2-3 years, harder to relocate these if focus of room changes.
iPads are not the same as laptops in their interactive use. They provide are marked ease of use in touch interactivity. They are more efficient in displaying and using some digital learning tools.
Purchasing Decision Notes
IWB's allow physically 2-3 to interact, the Apple TV+LED+iPad combinations allow for 7 interactions for the same dollar value and more importantly I think better fit where we are trying to go with learning and teaching.
The combination of iPads+Apple TV + LED is less expensive to purchase and less expensive to maintain bar accidents or theft of gear.Questions
If you have more than one Apple TV in the room how do they handle multiple attachments? (Very well)
General
http://www.emergingedtech.com/2012/02/apple-tv-in-the-classroom-the-new-smart-board/
http://edreach.us/2011/10/21/the-ipad-2-and-apple-tv-ed-tech-industry-killer/
Is the Interactive Projector a better choice?
http://www.youtube.com/watch?v=1IMujQQTybQ - I found these when I tested as next to useles.. maybe in 2-3 years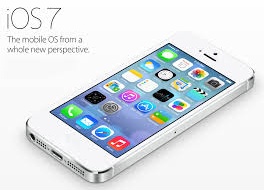 6:45 NZ time:
So a quick run down on my experiences so far. Downloaded iOS7 software six times on iPad before download success on iPad mini. Five attempts to install but software can't verify with the Apple Store.
Backed up iPhone - IMPORTANT. Connected iPhone to laptop to update to iOS7. Download failed once and then second time went through fine. Install starts, install fails halfway through and my phone now has to be put into recovery mode - I have a brick. Heart failure - but saying to self that I trust the recovery process! Recovery mode goes through fine and my phone restarts with iOS7. iPhone needs to be activated. Tried on phone 3-4 times, and then on iTunes 3-4 times before I finally slip through to iTunes store and get my phone activated. Now I can begin restore from backup.
7:39
Restore still going…. waiting for all the apps on my 64GB to sync. Will post update when done.
7:52:
Too many apps (232) still awaiting for the App sync to finish.
8:27
iPhone all restored and working fine. Getting used to the new icons. Next step back to the iPad Mini.
Thoughts:
Maybe best to do installs via iTunes at first while Apple servers are creaking under the mass of early updaters.
Don't have heart failure on bricking your iPhone…. wait to see if it (and then you) recovers.
Give yourself some time…. don't try to install just before you go to work!
101+ ideas for iPad
use has a tips for management and integration as well as practical suggestions for use of the iPad across the curriculum. It is a resource we are developing for the use of iPads in my school (Medbury Boys in Christchurch, New Zealand).
I am penning these thoughts, as an educator, in response to a tweet (see image). Not sure if it is blatant advertising. But it is certainly annoying.
The Honeycomb is to be found somewhere in the branches or stumps of one of the trees, the iPad second generation has been rumored to be loose in the same forest, a unicorn galloping through the woods with renewed energy. I love the speculation and the hopefulness of both sides. Sides, because, this battle seems to be heating up, and as a consequence the mist rises, in the forest and over the glazed eyes of the devotees. Yet, if you peer through the mist in the trees only the iPad generation 1 is actually here, and it seems to be staying.
First of all disclosure. I am an ICT Facilitator in a private school, running Apple products. I own an iPhone. We use, I use, these products for their ease of use, just-works, lower cost of ownership (debatable I know) and well I found them in the school I got the job in. I come from another line of products like these
Acorn RiscPC's
which for many would be totally unknown. We are just launching a one to one laptop programme and I was hoping that iPads or something better would form the basis of this, but had to reluctantly stay with laptops as they still meet our requirements better. We want to edit video, create in 3D, use Scratch, use Flash etc, so while Apple IPads are being used in some schools I feel they are still more suited at this stage for the
consumption side
. (See
iPad posts
)
So this takes us back to the above tweet. A tweet about the "Spring"
Toshiba tablet.
. "looks awesome" (agree) but "powerful classroom tool"..... how do we know this?... we haven't even seen it yet! How many products have been announced and not made it to production, or made it and been a disappointment when compared to the experience an iPad gives. Don't get me wrong.. I don't own an iPad yet.... I am waiting for them to get better still. I held out on the iPhone for 3 generations due to cost and then went shopping, looked at all others (pre Android) and on cost for all round features decided the iPhone was the best value. (It still seems that way in N.Z. even with Android phones out). But we need as educators to be evaluating products with passion for learning, not passion for gadgets or passion for gadgets that replace religion! (Please don't check this statement with my wife)
My take. The pre launch look into
Honeycomb
looks great. Competition for the iPad is needed and Honeycomb looks to have the buzz. However, it is wait and see for we need products that deliver the learning tools needed, with the ease of use and simple maintenance that the iPad currently has. To me the debate is not about closed ecosystem verses open. There are
already calls
to make the fragmented Android world more "restricted" due to the difficulties in updating the OS and in searching through fragmented and un-curated Android App Stores (not that there isn't garbage in Apples App store). And we do need price drops on the gear (Apple!), but we have yet to see what pricing is going to be for any other tablet competitors.
My hope. Genuine competitors to the iPad emerge forcing Apple to respond and we all live happily ever after.
My call. As educators we need to take a step back and be less fanatical in our technology evangelism and more focused on as we espouse "using them as tools". Some seem to be wanting to trim trees with invisible
secateurs
rather than a chainsaw.
Meanwhile in a jungle nearby.....
(See also
Motorola Xoom
)
A quick look at the state of play of Keynote indicates some varying opinions. In this post (
VGA Presenting
), Steven indicates some good success with Keynote. Alternatively, in this post (
iPad Misses the Mark
), Chris points out the frustrations of moving Keynote files between his desktop and iPad and some missing features he laments. In a 1:1 implementation Keynote will be very important to synthesise and present information. It is one of the key apps our pupils use at school for their learning. I wonder if the problems faced are version based? Here is a list of our most commonly used apps with a note as to whether there is a good alternative.
We are looking at one to one computing devices for our school programme for 2011. In this post h
ttp://www.in2edu.com/blog/index.php?id=255508204184561761
we have outlined some of the decision making to be carried out in a mindmap. Over the next few months we will be trialling the iPad as one of the possible devices our pupils could use. Of course in N.Z. the iPad has not yet been released. Up until the keynote of iPhone Os4 and the release of new features on it (especially multitasking) I was thinking that it would be a no show. We also have a few flash enabled websites such as Mathletics that we use as well so the jury is still out. The main factor it boils down to is providing the best tool that matches the learning to take place. Could an iPad in combination with a few pods of laptops for higher end use (video editing, music recording etc.) do the job? Other devices include netbooks and laptops.
Being an Apple based school we enjoy the great software and hardware we use, but still need to be open to alternatives.
So, follow this blog as we make our decisions and explore the options.
Wazza
Another Post From My iPhone
Location:Plunket St,Christchurch,New Zealand
JavaScript Menu, DHTML Menu Powered By Milonic