Before you update school iPads etc check to see what works or not. Update one iPad if you're not sure. Apps will NOT work at all under iOS11 if they are 32bit only. You can check which apps are not going to work before updating by navigating to, Settings -> General -> About -> Applications on your iOS device. There you'll get a list of the apps currently installed on your phone that haven't been updated for iOS 11 yet.
The other item that will be handy is when apps update themselves to use the new Files App system on iOS11. This will be useful possibly for exchanging and retention of files more easily.
Add what you find to the list in comments below and I will update!
Crash under iOS11
Pages? (has been updated but I get a crash consistently on one iPad (miniretina - ME280X/A but not an brand new iPad A1822).
Don't work yet under iOS11
Literacy
Ready to Read series MOE (NZ)
Music
Songify
MadPad HD
Mathematics
Meteor Maths
Numerosity
Mathical
Numbers!
Creativity/Thinking
CreatorVerse
RoboSockets
Coding
Atlantis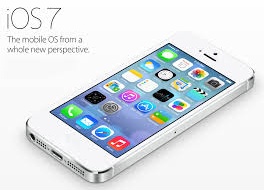 6:45 NZ time:
So a quick run down on my experiences so far. Downloaded iOS7 software six times on iPad before download success on iPad mini. Five attempts to install but software can't verify with the Apple Store.
Backed up iPhone - IMPORTANT. Connected iPhone to laptop to update to iOS7. Download failed once and then second time went through fine. Install starts, install fails halfway through and my phone now has to be put into recovery mode - I have a brick. Heart failure - but saying to self that I trust the recovery process! Recovery mode goes through fine and my phone restarts with iOS7. iPhone needs to be activated. Tried on phone 3-4 times, and then on iTunes 3-4 times before I finally slip through to iTunes store and get my phone activated. Now I can begin restore from backup.
7:39
Restore still going…. waiting for all the apps on my 64GB to sync. Will post update when done.
7:52:
Too many apps (232) still awaiting for the App sync to finish.
8:27
iPhone all restored and working fine. Getting used to the new icons. Next step back to the iPad Mini.
Thoughts:
Maybe best to do installs via iTunes at first while Apple servers are creaking under the mass of early updaters.
Don't have heart failure on bricking your iPhone…. wait to see if it (and then you) recovers.
Give yourself some time…. don't try to install just before you go to work!
JavaScript Menu, DHTML Menu Powered By Milonic